National Immersion Programs
The USC School of Social Work offers immersion opportunities for students to gain knowledge and insights into social work policy formation and practices in settings outside of Southern California and allow them to bring back skills that will have practical application in their future service to the social work profession. Each program has a specific theme connected to social work practice and/or policy and typically takes place during the spring or summer semesters. Immersions are led by faculty and range in size from 20-25 students. Participants receive four credits per program.
Current Program
Child Development and Social Policy
Los Angeles and Washington, DC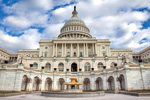 The Child Development and Social Policy immersion is designed to enhance understanding of government's role in child development policy –particularly California programs and services for children and their families – and the ways in which political agendas are set. The program will enlighten participants on the cornerstones of the policy process, including how legislation is proposed and enacted, the roles of advocacy and lobbying organizations, and the challenges of policy implementation and evaluation. Students will also gain insight about creating a game plan with tools they can use to influence the process and build networks with Southern California and Washington-based professional and policy organizations that can impact decisions locally. Classes start in Los Angeles followed by a week in Washington, DC.
Future Program
Trauma and Recovery
Los Angeles and New Orleans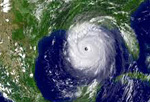 The Trauma and Recovery immersion will provide training on disaster, response and recovery, and explore primary and secondary trauma in social work practitioners, mental health professionals and even teachers. It will equip students with the direct practice skills sets of post- traumatic stress disorder recovery, giving them a better understanding of the emotional and physical burdens of trauma. This program will allow students to witness individuals who have been directly impacted by such disasters as Hurricanes Katrina and Rita, and the Deep Water Horizon oil spill, and examine their personal resiliency and risk factors. Classes start in Los Angeles followed by a week in New Orleans.
View our academic programs, research and partnerships around the world.