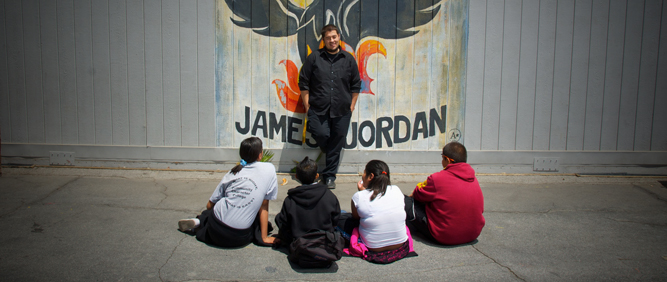 Field Education
Real-World Experience
Field education is an integral part of the Master of Social Work curriculum, providing you the opportunity to apply what you learn in the classroom and work with real-life clients under the supervision of a seasoned social worker. Community agencies act as learning laboratories, giving students valuable exposure to the full range of functions, responsibilities, challenges and opportunities today's social workers experience. Interning within an agency allows you to observe and participate in providing direct services to clients using different methods and modalities of intervention and assessing, developing and evaluating services that address the needs of a community. While these internships build on previous life and work experience, our goal is to help you develop new areas of professional competence.

All MSW students must complete two internships in nearby social service agencies, government entities, schools, hospitals or businesses for a total of 1,000 hours of hands-on training. This amounts to 16-20 hours per week, or 450 hours in the foundation year and 550 hours in the concentration year. We offer placements where you live based on your geographic location, previous work and volunteer experience, future goals and career track, professional interests, and agency needs.
Foundation Placement
Foundation-year placements orient students to the profession, enabling them to provide direct service to individuals, families, groups, organizations and communities. Students also learn core practice skills, including psychosocial assessment, clinical interviewing and evaluation, with an emphasis on helping clients of different ages, gender/family constellations, sexual orientation, economic, and racial and cultural backgrounds. Our field faculty will determine your foundation-year placement based on your learning goals, work and volunteer experiences, educational background and career aspirations.
Concentration Placement
The concentration-year placement builds on the foundation of the first year, helping you develop advanced clinical skills and knowledge within a designated area of practice. Students have significant input into the placement request; although, no specific placement is guaranteed.