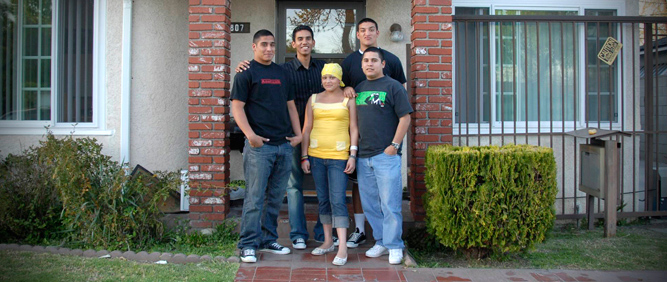 Families and Children
The Families and Children concentration prepares students for practice in multicultural urban communities with children, youth and adults within the context of their families, who are facing challenges resulting from issues of poverty, social injustice, lack of education, school failure, lack of employment and employment skills, mental illness, homelessness, child abuse and neglect, domestic violence, community violence, substance abuse, immigration issues, or grief and loss.

Our curriculum addresses this range of social, educational, health and mental health, economic and social justice needs while promoting an understanding of issues of diversity. Coursework reflects a synthesis from theories supporting family-centered practice; work with children, adolescents, parents and older adults in intergenerational family units; and best practices from allied fields including child development, psychology, education, medicine and nursing. Recognizing the reality of practice in many field agencies and the needs of students preparing for licensure, the strengths-based curriculum supports skill development in mental health assessment and diagnosis and intervention and treatment of children, adolescents and families.
Types of Employment Settings
Agencies (family services, youth)
Child protective services
Clinics (health, mental health, child guidance)
Community-based organizations
Foster care and adoption agencies
Juvenile justice
Mentoring programs
Prevention and treatment programs (domestic violence, substance abuse)
Public child welfare
Schools
Curriculum
601 Advanced Theories and Interventions with Children and Adolescents
Advances students' knowledge and clinical skills working with children and adolescents. Emphasis on problems affecting children, including developmental derailments and disruptions.

602 Advanced Theories and Clinical Interventions with Families
Advances students' knowledge and clinical skills working with diverse urban families experiencing various stressors. Exploration and application of a range of family therapy models.

603 Merging Policy, Planning and Research for Change in Families
Development and evaluation of service programs for children and families incorporating social welfare policy, macro practice and research skills.

686ab Field Practicum for Families and Children Concentration
Supervised field placement to develop depth of skill and practice in area of concentration.

Students can also choose from a variety of electives to build knowledge in population-specific topics, including substance abuse, play therapy, domestic violence and military families. The Families and Children concentration also offers specialty tracks in a specific area of interest, including the Public Child Welfare, Military Social Work and Veteran Services, and School Settings sub-concentrations, the latter of which may also include the Pupil Personnel Services credential.