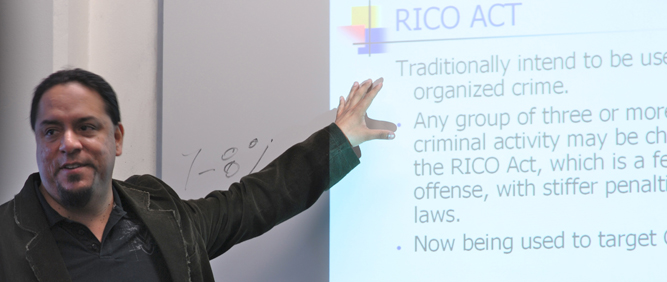 MSW Curriculum
The USC School of Social Work curriculum is designed to prepare competent and knowledgeable social workers who can provide leadership in complex and culturally diverse urban settings. We instruct you on how to work effectively with a broad range of individuals, families, groups and communities, utilizing Southern California, the Los Angeles region and the Pacific Rim as a basis for study and action. Drawing on the depth and breadth of our faculty's expertise, our program teaches you how to design and implement innovative, evidence-based and compassionate solutions.
Foundation Courses
These required classes provide a common base of knowledge, skills and values by introducing theories, issues and practice methods that deal with individuals and their environment. To find out when a course is offered and to review its syllabus, please refer to the university's Schedule of Classes.
Human Behavior and the Social Environment I
Human Behavior and the Social Environment II
Policy and Practice in Social Service Organizations
Social Policy
Social Work Practice with Individuals
Social Work Practice with Families, Groups and Complex Cases
Social Work Research
Field Practicum
Integrative Learning for Social Work Practice
Concentration Courses
The second half of the curriculum offers advanced training in your choice of one of five concentrations and five optional sub-concentrations. Course work and field education enable students to focus on career interests and develop in-depth knowledge and skills in a particular method, population or area of service.
Field Education
To supplement classroom learning, we assign all students field internships with one of more than 500 partner agencies located throughout Southern California.