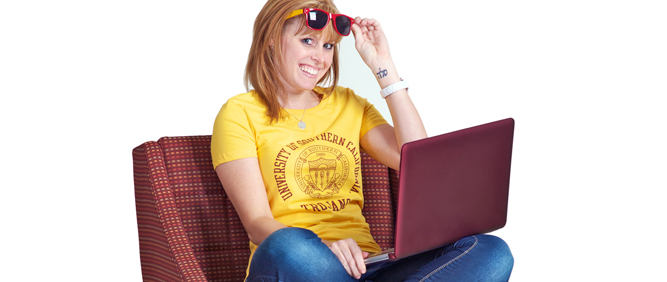 MSW@USC Overview
The USC School of Social Work is the first among elite research universities to offer its highly regarded Master of Social Work degree online. Available nationally through our Virtual Academic Center, the MSW@USC curriculum mirrors the academic rigor of the campus-based program, but in a flexible, highly interactive web-based learning platform. It's the same degree – only more accessible if you can't be on campus.
Our robust virtual environment utilizes the latest technology to link students with their peers and professors through live online classes, study groups and chat sessions – just like many popular social networking sites. And when you're not logging on, you'll be in the field, receiving traditional, hands-on training in your local community. We arrange your supervised internships wherever you live or work, just as we do for all students.
A Program With You in Mind
Earn an accredited MSW from a top ranked school (U.S. News & World Report).
Live and work virtually anywhere – no need to relocate to Southern California.
Minimize travel time and scheduling challenges.
Complete field internships in your community and make local professional contacts.
Build relationships with a diverse group of classmates from all over the country.
Begin the program at your convenience – multiple start dates fit most schedules.