Dates
Tuesday

March 28, 2017

11:00am to 1:00pm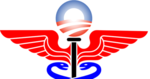 Contact
USC Geriatrics Workforce Enhancement Program
Details
The workshop is presented by the USC Geriatrics Workforce Enhancement Program and the Center for Health Care Rights. It includes background information on Medicare benefits and financing; reviews the key Medicare provisions of the ACA; and discusses how repeal of some or all of the Medicare provisions will impact the Medicare Program.
The event is co-sponsored by the Keck School of Medicine of USC and the USC Edward R. Roybal Institute on Aging.
A light lunch will be provided.
Please RSVP by Tuesday, March 21.