USC School of Social Work Professional Development
Dates
Tuesday

February 12, 2013

11:30am to 12:45pm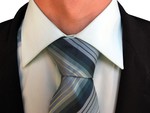 Location
Orange County Academic Center
Room B
2300 Michelson Drive
Irvine, CA 92612
Details
Save the date!
Question: "Why should we hire you?"
Answer: "Uh. Because I need a job."
Question: "What are your salary expectations?"
Answer: "I don't know."
WRONG ANSWERS!
Do questions like these make you nervous? Learn strategies on how to answer standard, behavioral and scenario-based questions so you're prepared to articulate yourself to an employer and turn your interview into an offer!
For current Master of Social Work students. Registration information forthcoming.