Movember, Prostate Cancer Foundation, SAY San Diego, P.O.W., Kai Yoga, USC Men in Social Work Caucus, Floyd's Barbershop, LIVEStrong
Dates
Saturday

November 9, 2013

9:00am to 1:00pm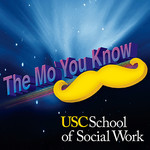 Location
San Diego Academic Center
16870 West Bernardo Dr.
San Diego, CA 92127
Details
This fun, informational event will explore all aspects of men's health. We will look at how to lead a balanced lifestyle complete with physical, emotional, medical and emotional health. Discussions will touch everything from the benefits of MMA training and yoga to how to manage stress and critical life events. Other topics include parenting, leadership and testicular/prostate cancer.
*Recently added: A Robert Cromeans Salon will be on site providing neck clean-ups, Popchips has signed on as snack sponsor, Chad Little from Pints for Prostates give the keynote, and Councilmember Mark Kersey from District 5 (Rancho Bernardo) will be welcoming our attendees.*
Schedule:
9 a.m. Breakfast kickoff

10 a.m. to 1 p.m. Program
Please RSVP, or send questions, to sdac@usc.edu with your name, guest's name and affiliation (student, working professional, alumni, etc).