USC Edward R. Roybal Institute on Aging
Dates
Thursday

March 30, 2017

11:00am to 12:00pm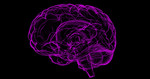 Details
Dr. Chui will discuss recent developments in Alzheimer's disease research.
She is internationally recognized for her research in Alzheimer's disease and vascular cognitive impairment. She is the principal investigator for the National Institute on Aging-funded Alzheimer's Disease Research Center, as well as a multi-institutional program project on vascular dementia. During the past 30 years, her research interests have focused on vascular contributions to cognitive impairment in late life. The Alzheimer Disease Research Center is the clinical hub for Alzheimer care and research at USC. Dr. Chui began her career at USC in 1982 as an assistant professor of Neurology and became department chair in 2004. Chui holds the Raymond and Betty McCarron Endowed Chair at the Keck School of Medicine of USC.
The event is sponsored by the USC Edward R. Roybal Institute on Aging.
A light lunch will be provided.
Please RSVP by Thursday, March 23.