A presentation by professor Nadera Shalhoub-Kevorkian
USC School of Social Work
Dates
Tuesday

February 12, 2013

11:00am to 1:00pm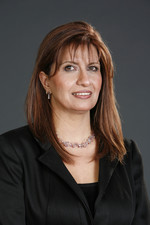 Location
University Park Campus
Montgomery Ross Fisher Building
Hamovitch Research Center
669 W. 34th St.
Los Angeles, CA 90089
Details
Join us for a presentation by Nadera Shalhoub-Kevorkian, associate professor of law and social work at The Hebrew University of Jerusalem in Israel, on "Researching the Invisible and Invisibilized: Context-Informed Research and Intervention Amongst Vulnerable Communities and Individuals."
Shalhoub-Kevorkian's main theoretical and research interest has focused on the study of women in conflict zones, mainly in Palestine. She will share the results of a new study using context-informed research that focused on the the experience and politics of birthing mothers in East Jerusalem who live under imposed governance and the everydayness of violence against women in conflict zones.